---
Are You Looking For A Toy That Can Keep Your Cat Occupied, Active and Healthy? Well, Look No Further.
ProActive Spinning Ball is a clever piece of device that will keep your cat busy for hours while improving their IQ level as well as keeping them healthy.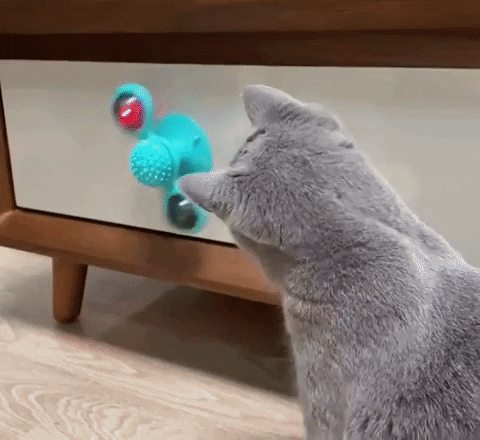 Main Benefits:
🐾 Cat Toothbrush
🐾 Training
🐾 Improves IQ 
🐾 Catnip
🐾 Cat Scratcher 
🐾 Relives Anxiety 
Thanks to its suction cup, our ProActive Spinning Ball can be placed on Floors, Doors, Windows or other flat surfaces. 
The Bulge in the middle is the main interaction point as your cat will bite it while playing. The Bulge is made off the soft TPR Material and also allows you to apply Cat Toothpaste to maintain good dental hygiene. 
Our ProActive Spinning Ball comes with a lighting ball and two catnip balls which can easily placed inside the outer sections so your cat can interact with them.
Product Dimensions:
Why Choose Pets Bed Centre